I am preparing some new stuff, honest....
in the mean time here's some stuff that was uploaded on my old webshite, all killer no filler. Download and enjoy!
V/A - Plop Your Pants Volume II - Plopping All Over The World.
(2009)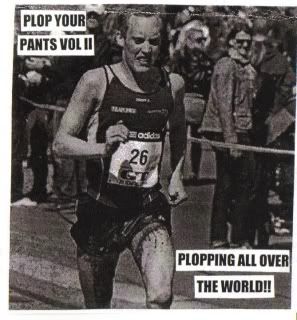 30 track international DIY hardcore compilation that originally came free with issue 8 of Ploppy Pants zine.
Tracklisting:
Ablach – Na Fuadaichean (Scotland) [exclusive track]
Bud Krou – Silence (Belarus)
Magnicide – Senseless Despise (Singapore)
Active Minds – Blind Acceptance [live] (England) [exclusive track]
Wardead – Our Murderers (Scotland)
Low Fat – Migi Muke Migi (Thailand)
FxPxOx – Drink It, Smoke it… (Macedonia)
Piazza Dropout – Know What Happened/Switch It Off (Germany)
L.E.A.R.N. – It's Time to LxExAxRxNx (Italy)
Slapendenhoden – Picktons Pigs (Holland)
Happy Spastics – G8 (Scotland)
Kansalaistottelemattomuus – Anti-Fash (Finland)
Afgrund – Obrutna Monster (Sweden)
Haywire – Sea Shepherd (England)
Carlos Dunga – Punizione Dal Limite (Italy)
Alcoholocaust - Freedom (Indonesia)
Scum SystemKill – Call To Arms (Australia)
Step On It – Bib Fortuna (Hungary)
Krap Nek – Krypte Nek (France)
Atomgevitter – Blah Blah Blah (Scotland) [exclusive track]
The Day Man Lost – Run For Your Money (England)
Idiots Parade – Kolobeh Zahuby (Slovakia)
Motherspeed – Nuke (USA)
Afterbirth – Prophecy of Doom (Scotland)
Bandanos - Justiça das Ruas (Brazil)
Calimoxto - Pensamos Diferente (Puerto Rico)
Sakatat - S?n?rlar Bizi Ay?rmaz (Turkey)
Festa Desperato - Èerné Mraky (Czech)
The Wankys - Vomit (England) [exclusive track]
Disleksick – Xenophobia (Canada)
Plop Your Pants Volume II
Cobra The Enemy - Demo 2005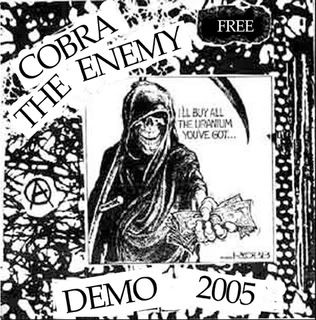 2005 raw hardcore punk band featuring me and Tommy from Atomgevitter, Scott from Los Destructos on Bass and Mark Ism on Guitar. Aside from this demo I think we did 3 or 4 gigs including a set at the infamous 2005 Glasgow punx pinic! Shame the band fizzled out, I think we had some decent songs.
Cobra The Enemy Demo 2005
Step On It - Allschool Monster (2006)
Third full length from Budapest legends Step On It. The band, who have now sadly called it a day, present a sound which mixes up all different styles of hardcore/punk and metal into short, sharp blasts to the head - a style which is often attempted, but only perfected by a few select groups. For me this pulling together of wide and varied influences is best exemplified on Allschool Monster, probably, which to me is their best release, but also the only release from their massive back-catalog which never received a physical release! So don't feel bad about downloading this one, it was free then and its free now!
Step On It - Allschool Monster